Patients in Woodbridge, ON who are seeking a dental group with years of experience in providing restorative services are welcome to speak to the dentist and his team at Sabharwal Dental Group. Dr. Vageesh Sabharwal is a dentist who works with patients and explains to them the options available to them when they are seeking tooth replacement. Dental implants is a popular treatment choice for patients, and our team can work with individuals to discuss this procedure and more!
Dental implants explained
Many patients who hear of dental implants are unsure as to what they are and how they work. Dr. Vageesh Sabharwal describes these titanium posts and restorations that are used to achieve a fully functioning smile after a tooth has been lost or extracted. These dental restorations look like small screws or posts. The dentist uses these by placing them into the bone of the patient's jaw during an oral surgery procedure. This stimulates a process of bone growth known as osseointegration. Osseointegration helps in solidifying the implant into the bone to give it optimum stability and strength, ensuring it is a proper foundation for restoration.
Dental implants are incredibly versatile and can be restored in a number of different ways. These posts can hold:
Dental crowns
Dental bridges
Dentures
When patients work with their dentist to determine if dental implants are appropriate, they will undergo an initial evaluation and a consultation appointment during which all possible options are discussed. This allows patients to make an educated and knowledgeable decision regarding their smile.
[call]
Dentist explains the dental implants procedure
The procedure cannot begin until a patient has been evaluated and determined a proper candidate. The patient must have a healthy smile free from periodontal disease and cavities and should have enough bone in the jaw to allow for successful placement of the implant. Dr. Vageesh Sabharwal and his team evaluate the patient with x-rays and a physical examination before proceeding with treatment.
Once patients choose to have dental implants placed, they can schedule their oral surgery. This is the appointment during which the patient has the implant put into the bone. It does require the dentist to cut into the gum tissue and drill a hole into the jawbone for the implant to be placed. The decision of where to place this hole is determined with x-rays. Once placed, the gum tissue is sutured and the area is allowed to heal. This can take a few weeks as patient and doctor wait for the process of osseointegration to occur. Once completed, the dental implant can be restored in the manner intended. This can be with one of the three restorations listed above.
After the entire process is completed, aftercare is simple. Patients treat their dental implant as a natural tooth. They are encouraged to brush, floss, and visit their dentist regularly for routine dental appointments. These appointments ensure that the patient is taking care of their smile and reducing their risk of conditions such as periodontal disease. If there are any problems or concerns, they can be brought up during these visits and patients can speak to a professional about their options. Dr. Vageesh Sabharwal and his team work closely with individuals to ensure they have healthy, beautiful smiles for life, and build positive relationships with all the families who enter their clinic.
Schedule a visit today with Dr. Vageesh Sabharwal and his staff to learn more about dental implants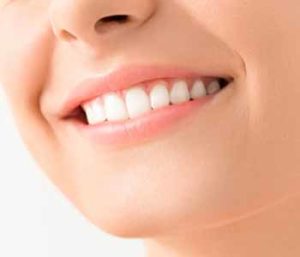 At Sabharwal Dental Group in Woodbridge, ON, patients in and around the community can speak to a professional about the options available to them for restoring their smile after tooth loss. Dental implants are an incredibly popular way for patients to address problems with missing teeth, whether they have lost or extracted one or more from the mouth. Dr. Vageesh Sabharwal can evaluate a patient and help them determine if this or any other option for tooth replacement is best for their specific needs. We welcome patients to contact our practice by calling (905)-893-3368 and by visiting the office for an appointment in Suite 28 at 5100 Rutherford Road. Sabharwal Dental Group is always accepting new patients and families in the community seeking comprehensive dental care to achieve and maintain healthy, fully functioning smiles for life!